Reservists are warmly welcome to work in our Company and we are proud to work with
SaBRE
to promote such support and ways of employment to embrace the rich skills and contribution such employees can bring. The consultation into a new framework, structure and approach for reserves and the overall shape and integration with the serving personnel was as a consequence of the last
Strategic Defence and Security Review {SDSR}
.
The Future Reserves 2020 consultation took in some 3,000 views and the majority of them were from businesses (including our Company). The objectives were to look at the reserves, their structure, skills and needs for the year 2020 and beyond. This is a
key report on Future Reserves 2020
. The key outcomes are:
Reservist numbers will rise and they will form a greater proportion of the Armed Forces
Most Reservists will have an increased training commitment to ensure they are fully prepared to serve with the Armed Forces when required
The UK MoD will build closer relationships with employers, with the aim of giving greater predictability as to when Reservists will be required for training or deployment
The accredited military training that Reservists receive will help develop highly valued skills that can be easily transferred to their civilian roles
For employers or mobilised Reservists, the UK MoD will revise financial assistance regulations and introduce a financial incentive for small and medium-sized enterprises (SMEs)
Reservists and ex-forces
and
forces families
will enjoy additional special
benefits
working with us. We believe
our employment benefits
are very good but these are added to for the forces to support their commitment to the country and our allies. We are looking to even expand on those by offering Single Living Accommodation and Married Quarters at or near each and every site where possible.
These
forces-friendly benefits
help with training commitments, deployments, welfare needs and reflect the contribution they also bring back in exemplary skills, commitment and attitude within the workplace. We respect the Forces Contract and as such our
benefits and employee terms and conditions
make significant allowances for an individual to be a Reservist. We also structure our work, workplace and the way we organise the Comnpany and projects to allow for the needs of additional (service) training and mobilisation(s). If you design this in to the organisation it is possible to ensure a huge win all-round.
The organisation clearly will grow and change, so it is crucial to review each employee annually and take into account any Reservist training or developmental activity - and ensure that is rewarded, but also look to embrace such in the workplace. The facilities and sites may over time change and develop, but it is the people in the organisation that are crucial and are the real asset. Reservists contribute to that richness in a whole host of ways and
SaBRE
produce excellent resource kits for employers to explain these.
......... o O o .........
In keeping with the sensible and respectful traditions it is the company policy to support, not just that defined in our
Corporate Covenant
, but a series of key dates depicting loyal service and solemn sacrifice for the safety and security of the British people, our allies and our places around the world. We are hugely proud to play a part in researching advanced capabilities that are non-lethal for such forces. We are also very proud to support where we can resources and skills for such.
Due to Security Reasons, given the work we do, we do not post online our supporting events for each of these or which locations/events we attend.
ARMED FORCES DAY
- 30th June 2018. This is to firstly, raise public awareness of the contribution made to our country by those who serve and have served in Her Majesty's Armed Forces, Secondly, it gives the nation an opportunity to Show Your Support for the men and women who make up the Armed Forces community: from currently serving troops to Service families and from veterans to cadets.
RESERVES DAY
- 27th June 2018. Reservists across the country will wear their Service uniforms to work with pride in celebration of the annual uniform to work Reserves Day.
LIGHTS OUT
- 4th August 2014 10pm to 11pm. This is to remember the 100th anniversary of the start of WWI...
VE Day - 8th May. In support of the end of WWII in Europe - this was 1st Sept 1939 to 8th May 1945. World War II continued on in the Far East and ended 2nd September 1945.
Armistice Day & Remembrance Day - 11th November. In respect of the fallen and to remember the end of World War I. It is observed as a memorial of all wars and all fallen for those that paid the ultimate price for our freedoms and peace.
......... o O o .........
To mark the Centenary of
World War 1
we have created a set of galleries, maps, charts and other information and collated that out of respect so all can remember.
Their are many conflicts in history, for all our peace and security the last century of
UK Conflicts and Operations
are listed on this site out of respect; We will Remember them.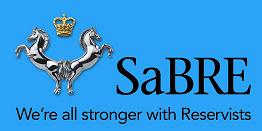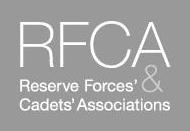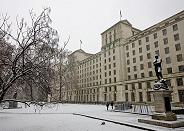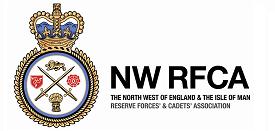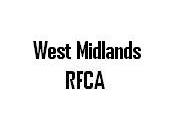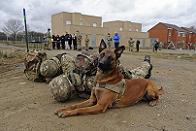 EX FORCES CAREERS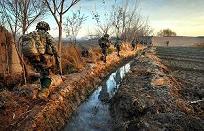 CONFLICTS & OPERATIONS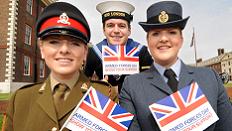 25th JUNE 2016